anenome
So, I scanned a bunch of old pictures tonight. Including this gem.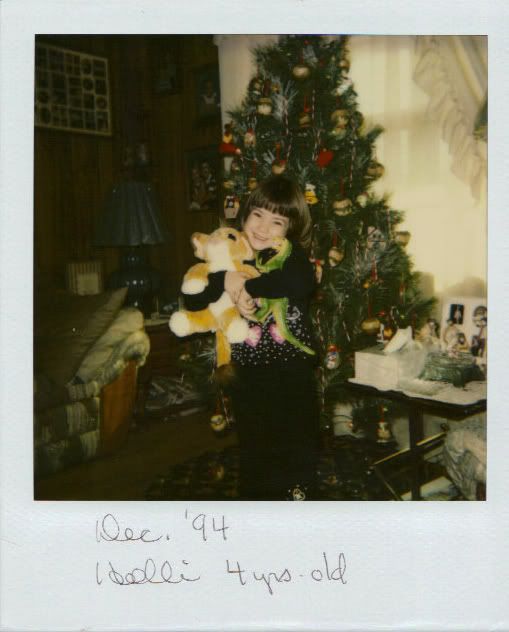 I really wanted this dinosaur toy for Christmas. Its eyes lit up and it growled. I was completely obsessed with it. Any time I went to the toy store, I'd push all of the dinosaurs to the back so people wouldn't find them. Right before Christmas, though, I noticed there was only one left. I hid it, but I wasn't convinced that I hid it well enough. I cried all the way home, thinking someone would find it and my chances at getting that dinosaur would be ruined.
And guess who ended up getting it for Christmas?
I remember thinking how lucky I was that Santa found my hiding spot for it.